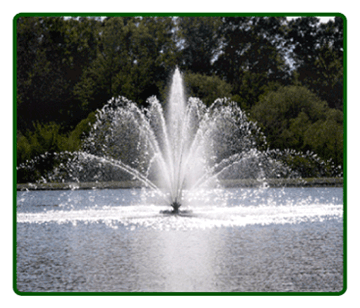 During the time we lived in Larkana, Pakistan, Benazir Bhutto became prime minister of Pakistan. Since Larkana was her family home town, there were some obvious perks. One of the most obvious was the construction of several fountains at key intersections. Each fountain had a plaque proclaiming the name of the patron who had funded the project. At the same time, the sewage system in Larkana was obviously insufficient for the population and in many places, nonexistent. In terms of improving people's lives and preventing disease, a sewage system was logically a far more practical choice, but that did not seem to be a major concern.
Karen and I would often comment on a probable reason for this priority: To have one's name on a fountain was an expression of honor, but there was no equivalent avenue for self-glorification in improving a sewage system. Who wants their name attached to sewage pipe?

As Christians our perspective needs to be very different. We are followers of a savior who chose the "sewage pipe" way to serve, rather than the self-glorification of "fountain" construction. He sacrificed for what we need – redemption from the sewage of our lives – which resulted in the shame of the cross rather than the glory of the throne that the disciples were hoping for. Sometimes ministry feels like constructing sewage pipes without anyone praising our efforts. But that may be a good indication that we are following Christ. The world strives to put their name on the "fountains," servants of Christ work on the sewers.
At the present time, the fountains in Larkana do not have any water flowing in them and they have become receptacles for garbage. I think there may be a lesson in that as well.