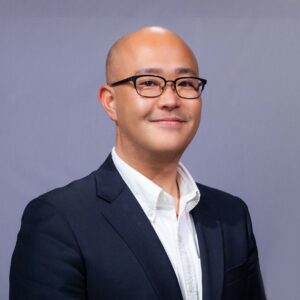 Brian (Byungsuk) Kim, D.Min.

Assistant Director for Korean Master of Divinity (KMDV)
Manager for KMDV Internship Program
Brian is a man of many talents - whether preaching, teaching, administrating, or leading worship. Brian is up early each morning to support his church through a daily prayer ministry, then divides his time between preparing for church services, teaching at Northwest, or translating for another professor. And when all this is done, he happily returns home to his wife and four children.
Education
D.Min. Northwest Baptist Seminary, 2019
M.A. in Biblical Studies, Trinity Western University, in process
M.Th. in Old Testament (Psalms), Sungkyul University, Anyang, Korea, 2004
M.Div. Sungkyul University, Anyang, Korea, 2002
B.Th. Sungkyul University, Anyang, Korea, 1999
Courses Taught
INT 500Q Introduction and Orientation – The Spiritual Life of a Pastor
INT 501Q Pastor and Organizational Leadership
INT 502Q Pastor and People
INT 503Q Pastor and Communication
INT 504Q Pastor and Discipleship
INT 505Q Pastor and Practical Issues
CCM 643Q World Faith and Ways of Religions
CCM 660Q Dynamics of Cross-Cultural Leadership
CCM 663Q History of Non-Western Church
PTH 600Q DS Pastoral Formation
PTH 603Q DS Integrative Preaching
PTH 605Q DS Pastoral Counseling
CMI 591 Biblical Leadership in Intercultural Contexts
CMI 592 Biblical Theology of Christian Missions
Dissertation Committee Member & Examiner of Korean Doctor of Ministry
IDI (Intercultural Development Inventory) Seminar & Interview, Licensed Lecturer
Professional
Lead Pastor, Vancouver Alive Church, Burnaby, BC
Associate Pastor, Vancouver Onnuri Church, Langley, BC
Associate Pastor, The Church of the Sent, Fort Langley, BC
Pastoral Ordination, Sungkyul Denomination, Fort Langley, BC
Assistant Pastor, Charmjoeun Community Church, Bucheon, Korea
Interests
Biblical Studies, Practical Theology (Preaching/Counseling/Leadership), Christian Ethics
Family, walking, reading, and music