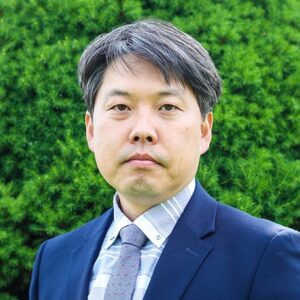 Leesoo Kim

Assistant Director of Korean CBTE

Simply put, Leesoo is fascinating. He has multiple talents from woodworking and architectural drawing, to video filming and production, to pastoral care and support. He has been involved in emergency response work: supporting Syrian refugees in Turkey; earthquakes in China, Nepal and Haiti; and, the tsunami in Japan. In each case he arrived in the country before government and humanitarian aid agencies to film footage to show the agencies the extent of damage and devastation. Leesoo is a man of courage, faith, compassion, and humility.
Education
M.Div., Theology, Kukje Theological University, Korea.
B.A., Public Administration , Korea University, Korea.
B.S.,  Electrical Engineering, Chosun University, Korea.
Courses Taught
CBE107 Be Relational (Guest Lecture)
CCM661Q World Religions (Guest Lecture)
Professional
Director, Global Korean Mission Centre, Langley, BC
Video Production Team Manager, Marketing Division, Good Neighbors International, Korea
Emergency Response, Good Neighbors International, Korea
SBS Production, Division of Cultural Programs, ENG (electronic news gathering) Camera Team, Korea
Certifications
Ordained as Pastor, GKMC and Fellowship Pacific
Executive Certificate, Centre for Ministry Excellence of ACTS/TWU
Excavating Machine Operator
Computer Aided Architectural Drawing
Awards
Grand Prize, 2017, VR Films Contest, Organized by Chosen Media & Samsung Electronics
Interests
Hiking, cooking, woodworking