Happy Retirement, Dianne Gleave!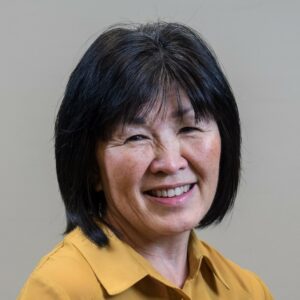 After 19 years and four Presidents, Dianne Gleave, Assistant to the President and Bookkeeper, retired on June 30. Dianne began her time at Northwest under the leadership of Dr. Larry Perkins. She then supported the presidencies of Dr. Kent Anderson, Ruth McGillivray (interim), and lastly, Dr. Barton Priebe.
"I am so grateful to Dianne for the exceptional way she supported my presidency during my time leading Northwest," reflected Dr. Anderson. "Presidents are unique people. We all have our idiosyncrasies. Dianne not only tolerated mine, but she knew how to work with me in ways that brought the best out of me. I trusted her completely and she never disappointed. Having been away now for a couple of years, my appreciation for her work has only grown. She was a servant and a friend and I wish God's very best for her as she moves into this next stage of her life."
Dianne is known for her servant heart, her get-it-done work ethic, and her tenacity. Dianne tended to complete projects ahead of time, and she was great at keeping us to our deadlines - a quality much needed in an academic world! Dianne also saw the details that were overlooked by others, but vital for every day functioning. From organizing massive and minute parts of our move into the new Northwest facility, to painting its walls, to bringing home the kitchen tea towels to throw in the laundry, Dianne saw the necessity of it all. (Mental note to draw straws on who will now wash the tea towels.)
Faculty member, Dr. Michael Morelli comments, "I tell people who are meeting Dianne for the first time that she is a 'Northwest institution.' By that I mean: it is nearly impossible to imagine Northwest without Dianne, her hard work, her sharp mind, and her good humour. Her contribution to this school is immense, and I will deeply miss her regular presence here."
Indeed, Dianne is a Northwest institution. Her knowledge of, and familiarity with, our students, alumni, supporters, and Fellowship family is matched only by Dr. Perkins and Dr. Anderson. Her knowledge of all things in the office was matched by none. And her willingness to let us ask questions and glean from this knowledge is to be commended. It is perhaps appropriate that at her farewell she was encouraged to join the "Canadian Cruise Club." She has more than earned a luxury cruise or two in light of her contributions to Northwest.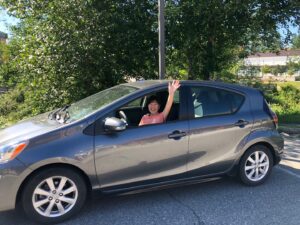 Dianne, we will so miss asking you things. But more than that we will miss your hard work, your passion for stewardship, your willingness to help no matter how busy you are, and your friendly disposition with all our guests. As we told you at your farewell celebration, "You are family. You always will be. You are always welcome here."
We love you and wish you the best in your retirement.