I imagine many of you can relate to a busy Fall. It always seems to be a season for getting back into the groove of things. When I consider the past year at Northwest, I think we've been experiencing Fall since Spring! So much has happened and we have so much to be thankful for.
In addition to the events you'll read about in this newsletter—our first Fellowship Pacific Immerse retreat in September, first Korean/English graduation in October (featuring our first undergrad students in decades!), and upcoming Grand Opening & Dedication of our new wing in November— I will be heading to Austin, Texas this month to lead the CBTE 2021 Conference along with Greg Henson of Sioux Falls Seminary. This annual conference, which Northwest began in 2018, brings theological educators together from all over the world to learn more about building or enhancing competency-based theological education programs. It is a wonderful way that Northwest serves beyond our Fellowship to model and facilitate agape, collaboration and innovation in theological education.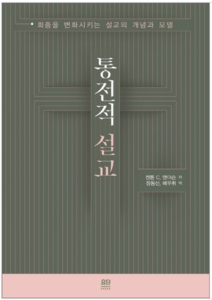 We applaud the work of our faculty on recent publications. Please read about the successful Bible translation projects under the care of Dr. Mark Naylor, and the book release of Dr. Jonathan Numada. A Korean version of Dr. Kent Anderson's book, Integrative Preaching, has also just been released, translated by our own Dr. Don Chang with the help of a student, OoWhi Bae.
One final note, by this Christmas we will have a new website up and running! We look forward to sharing it with you and hope it will be a helpful resource for many.
As we move into November and December, we ask you to consider supporting Northwest financially if you are not already doing so. As for so many, COVID has brought challenges to our budget, whether through international students unable to get to BC, or skyrocketing building costs. We always covet your prayers for our staff, faculty, students, graduates and partners, and as we approach our December year end, your financial gifts are also deeply appreciated.
Wishing you much blessing,
Ruth McGillivray
Interim President