Ordination Ceremony for Four Pastors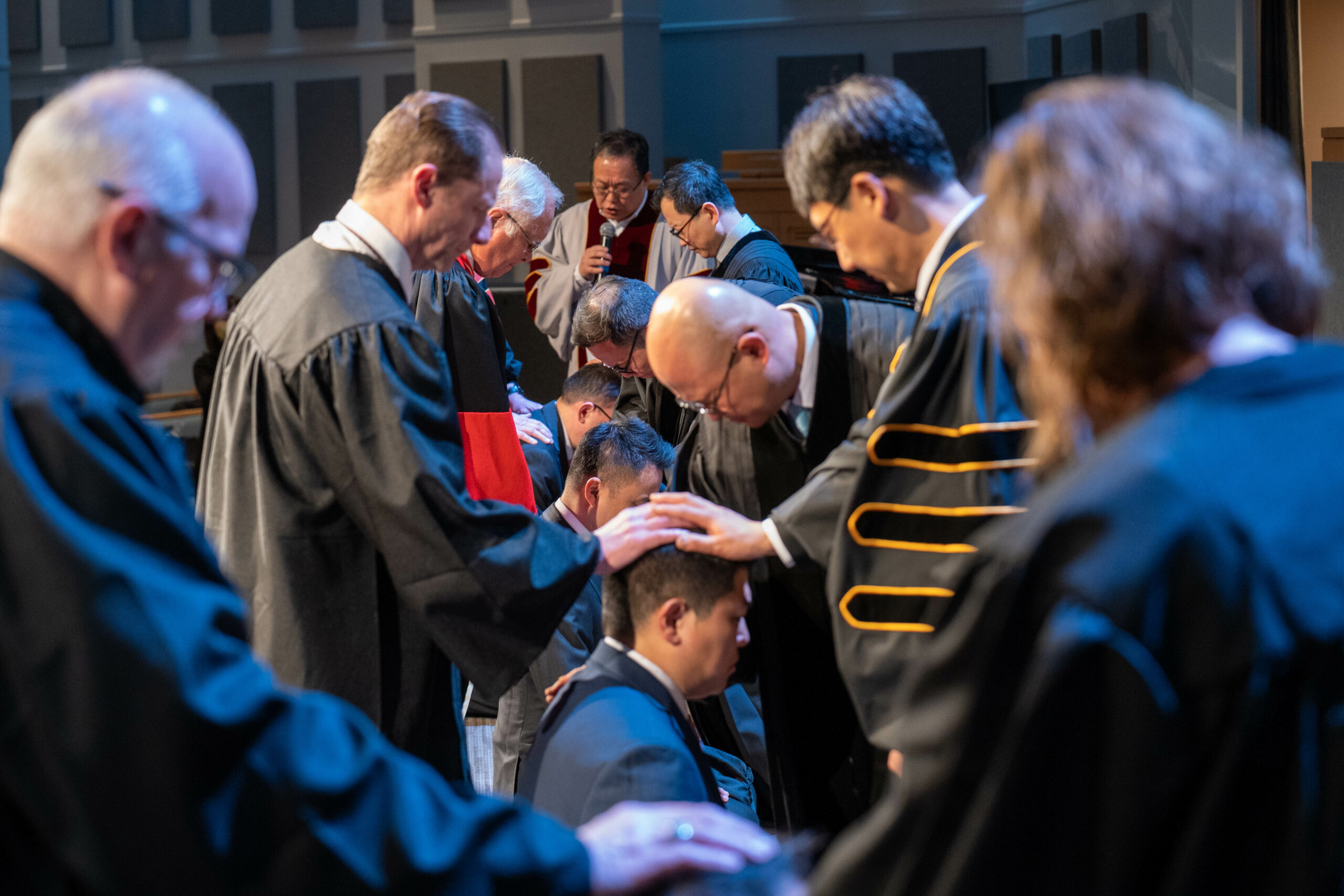 On Saturday, February 11, 2023, a pastoral ordination ceremony was held at South Delta Baptist Church. The event, which was a collaboration between Fellowship Pacific, Alive Church, and the Global Korean Mission Centre, was attended by the candidates' family and people from the local Korean-Canadian community.
The ceremony was a significant moment for the four pastoral candidates who participated in the event. Three of them, Tae-hoon Kim, Sung-wook Kang, and Yong-suk Kim, graduated from the Master of Divinity at ACTS Seminaries, and Ji-min Hong graduated from the Master of Divinity at Chongshin University in Korea. They were ordained as Pastor.
The event was presided over by Daniel Park, Director of Korean Language Programs at Northwest, and David Horita, Fellowship Pacific Director. Dr. Horita delivered a sermon titled, "Follow Nehemiah's Leadership". Larry Perkins, President Emeritus of Northwest Seminary, gave a charge to the new pastors, encouraging them to embrace the truth that 'it is more blessed to give than to receive' in their future ministry. Elizabeth Faulkner, Connect Team Lead at Fellowship Pacific, gave them a congratulatory message, and a benediction was given by Don Chang, Associate Professor of Biblical Studies at Northwest.
The ceremony was a moving tribute to the new pastors and their commitment to the faith. The participants joined together in giving glory to God and making a commitment to a thoroughly Bible-centered gospel ministry. The event was a celebration of the faith and a reminder of the important role that pastors play in leading and guiding their communities. As the ordination ceremony came to a close, the attendees were reminded to pray for these new pastors as they embark on their ministry. We wish these pastors all the best in their future endeavors and hope that they will continue to spread the gospel and make a positive impact in their communities.
Dr. Daniel Park, Director of Korean Language Programs and Associate Professor of Leadership