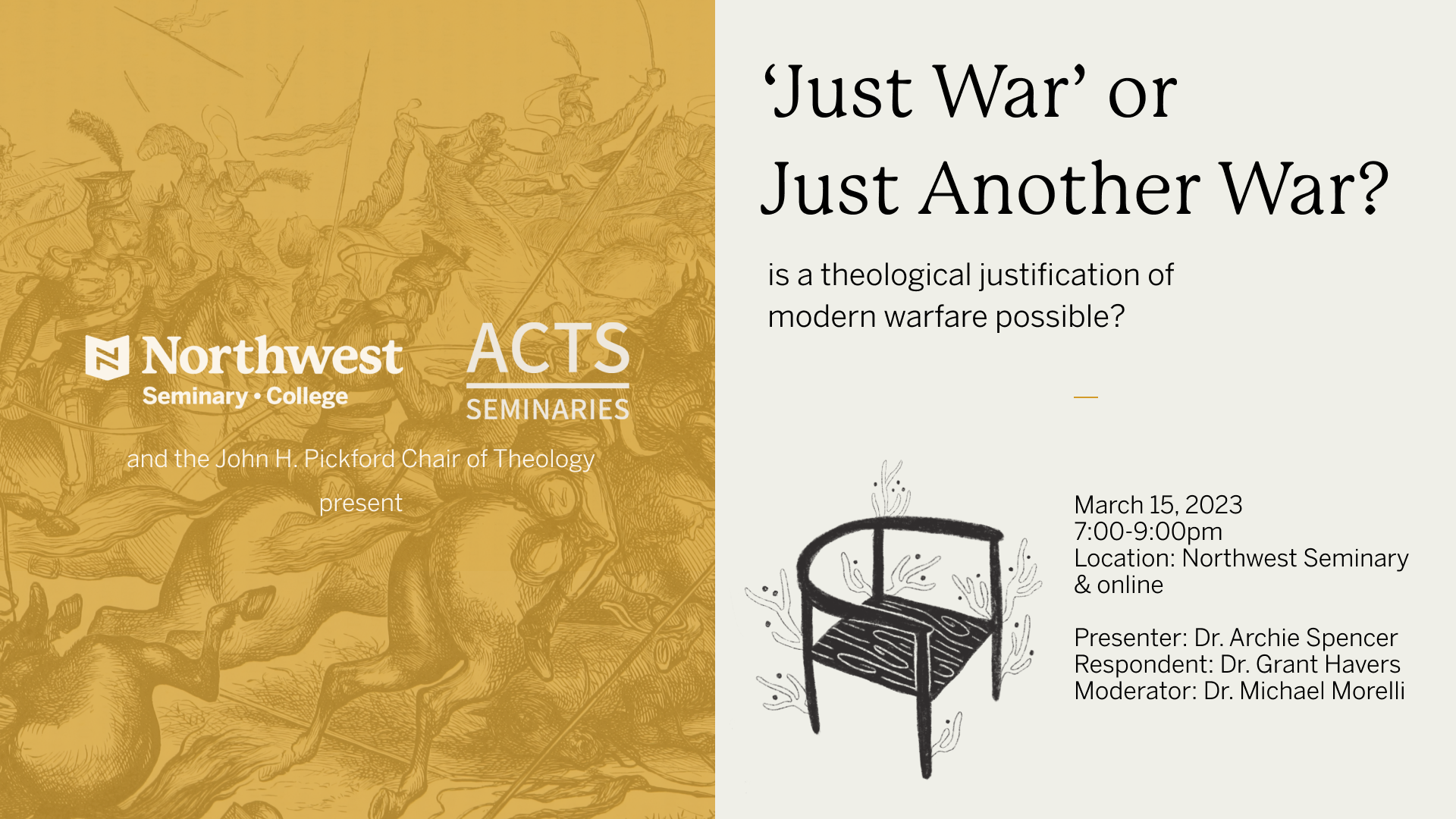 If another War is to be fought in Europe, will it be a "just" War?
It seems unbelievable to us here in North America that within the confines of just over a century we are once again facing a World Wide conflict. If indeed, as all signs seem to be suggesting, we will go to war, the destruction of property and life will far exceed the tens of millions who died between 1914-1945 and in the small regional wars that have been raging since. The question has to be asked, "Can any form of modern warfare ever be justified, theologically and theoretically, in the way it has been in the past?" This is the question we will take up in our next Pickford Theology Symposium. It will take place on March 15th with Dr. Archie Spencer offering the main presentation and Dr. Grant Havers from the Trinity Western University Philosophy department offering a response. This is a critical issue coming at a critical time. It is an issue that the Church and Christians in the west cannot ignore. Indeed, we ignore it at our peril. Historically the church has had a voice in regard to this question and it is time we rediscover that voice.
This is an issues about which we cannot be silent, or relegate to political or social theory. It touches at the core of what it is to be humans, created in the image of God. Register now because space is limited.
Wednesday, March 15, 7-9 pm, Middleton Classroom at Northwest Seminary, Fosmark Building, TWU