The Bachelor of Arts in Christian Leadership (BACL) program saw a healthy intake of students this year thanks to the concerted efforts of Dr. Daniel Park and his team, and the loosening of international travel restrictions related to Covid.
The BACL is a three-year competency-based theological education degree completion program. The BACL integrates and applies biblical and theological studies, spiritual formation, ministry practice, and cultural engagement in the learner's context to form and equip Christian leaders. It is into this program that we have welcomed 13 new students and 7 returning students.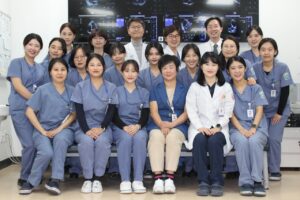 Nayoung Lee is one of our new students. For 14 years Nayoung worked as a radiologist at a university hospital in Korea. She recalls there being a gathering of believers at work, who were joined by coworkers and unbelievers. They read scripture, shared teachings they had learned from her pastor, and were asked questions about both the history of Christianity and the history of Christianity in Korea. Nayoung realized that her answers were not sufficient and decided from then on that if she had the chance to study theology she would do so.
"I want to learn what systematic theology is and what the church is. I also want to learn about the history of Christianity once again," said Nayoung. So earlier this year Nayoung and her three children made the move to Canada for her to complete her studies.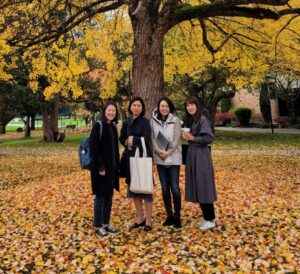 CheYoung Chung is a returning student, who first heard of the program from Dr. Daniel Park. Like Nayoung, she came to Canada with her three children and entered the BACL program. Her hope in participating in the program is to be formed in such a way that she "lives a distinct life as a Christian, not swept away by the world, but with a clear vision and purpose."
To this end, faculty and mentors play a key role in forming the students in the BACL program. Students participate in live instruction covering topics as varied as Old and New Testament Interpretation, Practicing Prayer, and Advocating for Justice. Students then meet one-on-one with their mentors throughout the semester. Students are paired with two mentors, who serve in the areas of ministry and academics.
Dr. Soojun Park and Min Ae Kim, a recent Northwest graduate, serve as CheYoung's mentors. CheYoung is "grateful to have good mentors who are guided by Scripture and are willing to answer the questions I have in life."
We welcomed Nayoung and other new students to Northwest at the Korean Programming New Student Orientation on Sept. 20. Various faculty gave greetings and program overviews, and staff toured students around campus and introduced them to the services we provide. Perhaps the highlight was the delicious lunch provided by the Korean Ministry from South Delta Baptist Church!
We are excitedly anticipating the work that God will do in and through each of our BACL students. We agree with the aspirations of CheYoung: "I hope the many teachings I learn through this degree will become a pillar of my faith, rooting my faith so that I can overcome the world with wisdom and Christian love, wherever I go."