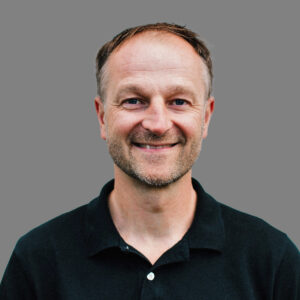 Keep the main thing the main thing. This familiar phrase provides wisdom for many areas of life, but it is especially important for Christians, churches, ministries, and schools like Northwest. When the main thing becomes a side thing, or worse a forgotten thing, then everything begins to fall apart.
In 1 Corinthians 15:3 Paul writes, "For what I received I passed on to you as of first importance."  The Bible has teachings on many subjects, but not all its teachings are of "first importance." As significant as topics like sexuality, money, marriage, justice, baptism, missions, and prayer may be, none of these are the main thing. In fact, each of these topics can only be rightly understood and lived out by keeping the main thing the main thing.
What is the main thing of first importance that must shape our entire lives, churches, ministries, and schools like Northwest? Paul declares that it is "the gospel" (1 Cor 15:1), which means "good news." In the ancient world "gospel" referred to the announcement of a historical event that brought great joy, altered one's life, and reshaped the course of history. The Romans, for instance, celebrated the birth of Caesar Augustus as "gospel" because they believed his reign would bring peace to the world.
The New Testament uses the word "gospel" to announce the joyful, life-altering, history-shaping news about Jesus and his kingdom. At his birth, the angel declared, "I bring you good news of great joy that will be for all the people" (Lk 2:10). What was this good news? It was that "a Savior" had been born "who is Christ the Lord" (Lk 2:11). The angel was announcing that God's promise of sending a King who would rescue his people, and usher in a kingdom that would make right all that has gone wrong, had finally arrived. We could not rescue ourselves, but what we could not do, God did for us in sending Jesus.
The death and resurrection are at the very heart of how God would accomplish this rescue plan: "I would remind you, brothers, of the gospel . . . Christ died for our sins in accordance with the Scriptures, that he was buried, that he was raised on the third day in accordance with the Scriptures" (1 Cor 15:3-4). Through his death and resurrection, Jesus defeated our enemies of sin, death, and evil. As a result, he now brings new life to all who come to him, empowers them by His Spirit to do good in the world, and promises to return one day to bring his people into a new heaven and earth where they will live with God forever. All our longings for this world to be put right will come to pass because of what Jesus has done. What thrilling news!
So, the main thing that is of first importance is the gospel; that is, the story that announces what God has done, and as a result will yet do, for his people through the life, death, and resurrection of Jesus Christ.  It is this story that is to shape and form every part of our lives, churches, and schools like Northwest.
The New Testament continually warns believers to watch out in case the gospel—the main thing of first importance!—should become a side thing that is ignored, distorted, rejected, or forgotten. We all know stories of seminaries, colleges, churches, or people who were once known for their clear commitment to the gospel, but who have long since turned away from it.  How does such a thing happen? In Marks of the Messenger: Knowing, Living, and Speaking the Gospel, J. Mack Stiles contends that we typically do not lose the gospel all at once, but slowly and over time. On a generational level it can look like this:
1st generation: the gospel is accepted -->
2nd generation: the gospel is assumed -->
3rd generation: the gospel is confused -->
4th generation: the gospel is lost
At Northwest we are committed to keeping the main thing the main thing. We will work to raise up a generation of leaders who understand the gospel, love the gospel, are formed by the gospel, and are equipped to know how the gospel works out in their respective ministries and context. By God's grace, Northwest will not be ashamed of the gospel for we believe "it is the power of God for salvation to everyone who believes" (Rom 1:16).
As I step into this new role, I want to express my thanks to all who have laid the gospel foundation before me; faculty and staff, presidents, donors, partners, and so many others who have shaped Northwest over the decades. Moving into the future, we aim to be a school that men and women are excited to attend, recommend to others, pray for, and support financially, because we are known for keeping the main thing the main thing.