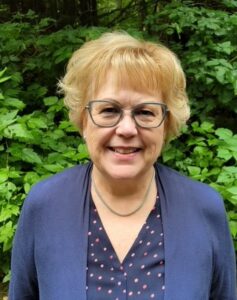 For so many of us, our cries go unnoticed. We hide our trembling lips, our gulps and gasps, and especially, the sobbing for whatever grief or hardship we face.
Typically, it's not so with children, who openly cry out to the person who is most able to help them in their distress. When I was young, our soldier father was posted overseas and due to several factors, including the Cuban Missile Crisis, our family was separated from him for eight months. I recall the laments and cries of my three-year old sister, who, when life was hard and unfair, exclaimed "just wait until I see my Daddy!" Without a shadow of doubt, she knew that all would be well in her father's presence and arms. Hers were, indeed, cries for justice and comfort, and yes, the end of sorrow and pain and wrongdoing.
When the Lamb broke the fifth seal (Revelation 6:9-11), the cries of those whose blood had been spilled for their faithful testimony resonated on the heavenly plane in the presence of the Sovereign Lord. "How long?" they cried, yet long-awaited justice had not yet been fulfilled, and they were told to "rest a little longer." God's reply was not for them to continue to "cry" or to "shout" in abject despair, but instead, to find consolation in His preserving presence. That certainly is not a natural response but rather a response of trust.
Paul also had reminded persecuted believers that God will provide rest when our Lord Jesus appears from heaven and so he would keep on praying that God would enable them to live a life worthy of His call no matter what. The reality of promised rest actually enables us to accomplish all the good things our faith prompts us to do (1 Thess.1:7,11).
These days, whether in turmoil or in actual persecution, God invites us to find relief, encouragement and perseverance in our lives through faith now (Heb 4:9) and in the day of rest still to come when he will make all things new (Rev 21:5).
This rest is possible because of Jesus and the sacrificial death he experienced that brought us eternal salvation. That is what sealed this rest. I cannot fathom this except by pure trust in my faithful God. Jesus himself "offered prayers and pleadings, with a loud cry and tears, to the one who could rescue him from death. And God heard his prayers…" (Heb 5:7). Not to give him deliverance, but to give it to us.
How do you experience God's rest amidst your troubles?
Giselle (Gallant) Jackson received her BRE (Bible & Theology major) from Northwest in 1979 and is married to Barry Jackson. They are the parents of two married daughters and grandparents to six treasures. They served in pastoral roles in two Fellowship Baptist churches, in lay leadership roles in others, and are currently members of Ross Road Community Church, Abbotsford, BC., where Giselle shares leadership in areas of Connections, Care Group, Women's and Kids' Ministries.